Purchasing a home for the first time is exciting but can also be very stressful. One of the elements than oftentimes buyers don't understand is the importance of purchasing a North Carolina Official Wood Destroying Insect Information Report. This is an Inspection for wood destroying organisms and more commonly referred to as a "termite report".
Although many lenders are no longer requiring a WDIR, in our opinion this is the most valuable report there is when purchasing a home. The cost for this is minimal when compared to the appraisal, home inspection and attorney fees. Many people don't realize how comprehensive this report is. We are looking for ANY wood destroying organisms – to include not only termites but wood boring beetles and bees and fungus. Spend a little now to save a bundle later. Buyers should always request a wood-boring pest inspection before finalizing the purchase of a home. Without the comprehensive report of a WDIR inspection, buyers run the risk of purchasing a property with extensive structural damage. Additionally, most homeowner insurance policies don't cover any damage caused by wood-destroying organisms because it's considered preventable.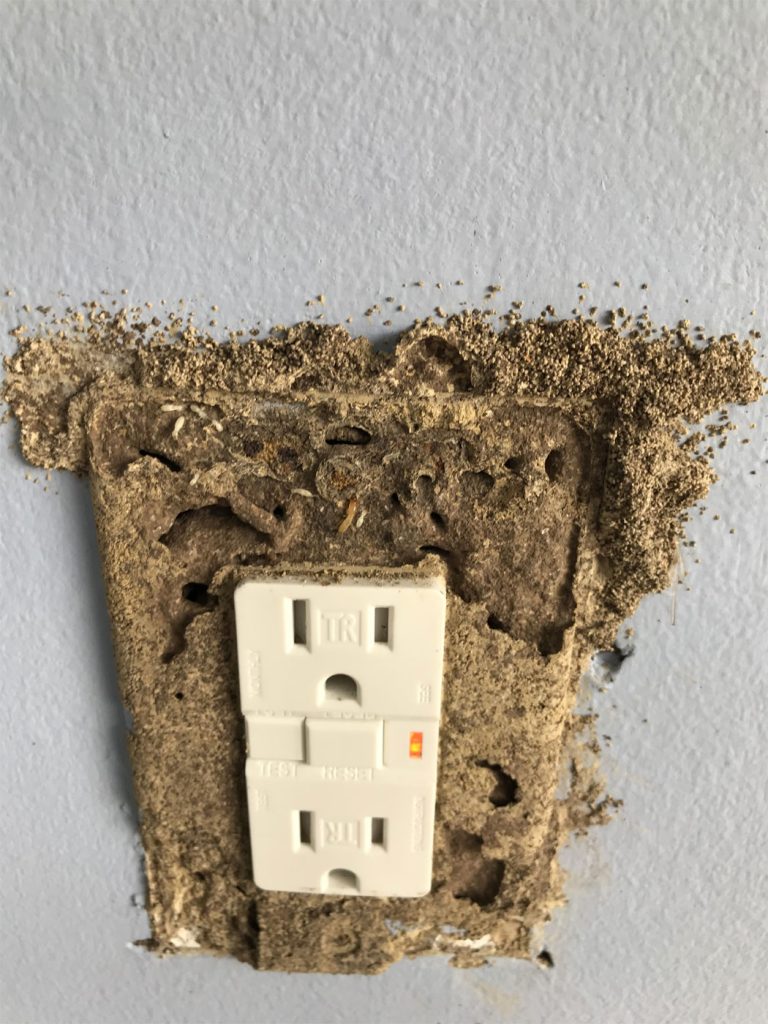 Obviously, the most common destructive wood destroying organism that comes to mind is termites. Subterranean termites live in colonies and consume between 10-17 grams of wood each day per colony. Termites are the most destructive wood-destroying organisms you'll find in a home. Each year termites cause more than $5 BILLION in property damage. Subterranean termites can cause extensive damage while remaining undetected. Many times these insects are not discovered until after severe damage has occurred. Unless a buyer knows what to look for, termites can be hard to find with the naked eye and therefore it could take three to eight years before the signs of an infestation are apparent. A wood-destroying organism means an arthropod or plant life which damages and can re-infest seasoned wood in a structure: termites, powder post beetles, old house borers, and wood-decaying fungi. The report is inclusive of termites but also notes any water-related infection, which means the report covers water stains, fungus and any damage created by water.
With over 58 years of experience serving Eastern North Carolina, we have the trust, experience and integrity that make us the leader in pest management in our area. This experience is why Wheeler Exterminating Company is trusted by realtors and lenders alike to perform these inspections to help their clients. If you are selling a property, a WDIR can alert you to any possible problems before you obtain a contract. Our inspector will point out conducive conditions that could lead to a new termite infestation, or support an existing termite infestation, including firewood and other debris stored against the home, wood siding contact with the soil, and grade that does not slope away from the foundation. The inspector will provide detailed reports on the condition of the home, including notations of structural damage related to termites and other WDOs.
Not all home inspectors can legally perform WDIRs unless they work for a licensed pest control company and have been properly trained. Always hire a qualified home inspector to perform your WDIR. Here at Wheeler Exterminating, we have three state certified WDIR Inspectors on staff ready to assist you. Today's real estate inspection has many different moving parts. A typical 30-day escrow requires full-time attention to detail to meet all that is required by law.
For most of us, a home is the largest investment we will ever make. Whether you're buying (or selling) a home for the first time, one of the best ways to know you're making a sound investment is to hire someone you can trust. A company that is Certified (licensed) and has the experience and integrity like Wheeler. You can be sure that our inspectors are working exclusively for you – not the real estate agent. Our experts can make the buying (or selling) process easier by giving you knowledge and peace of mind.
For more information and to schedule a WDIR inspection, visit this page.